Dallas Apple Admins
Official blog for the Dallas Area Apple Admins group
---
Join us and other members in the Texas Apple Admins Network for a statewide virtual lunch-hour meetup on "Texas Tuesday," March 30. We'll have a handful of 5-10 minute lightning presentations you can enjoy while you eat.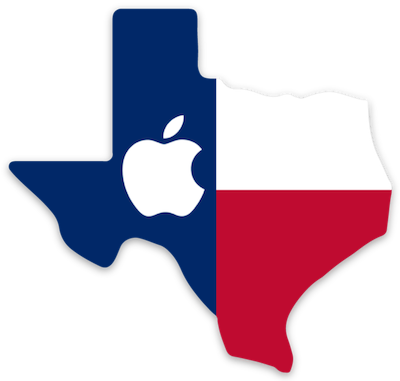 We are looking for volunteers to give presentations on any relavant topic. Reach out to me or let us know in the #texas channel of the MacAdmins Slack if you have anything you'd like to present.
Speakers: (list will be updated as people are confirmed)
Steve Wood, Dallas: Will serve as MC to keep things flowing
Erik Gomez, Austin: Nudge'ing users to update their Macs, now with Swift!
Graham R. Pugh, Switzerland: AutoPkg and YAML recipes
More Coming Soon!
When: Tuesday, March 30, 2021 from 12:00 to 1:00 p.m.
Where: Zoom. In order to control potential disruptions, the link will be sent to registered participants before the event.
Register: https://www.eventbrite.com/e/texas-apple-admins-march-2021-virtual-meetup-tickets-144704843081
The event is open to anyone, not just our Texas members. We hope you will join us!
– Kevin
Texas Apple Admins Network: